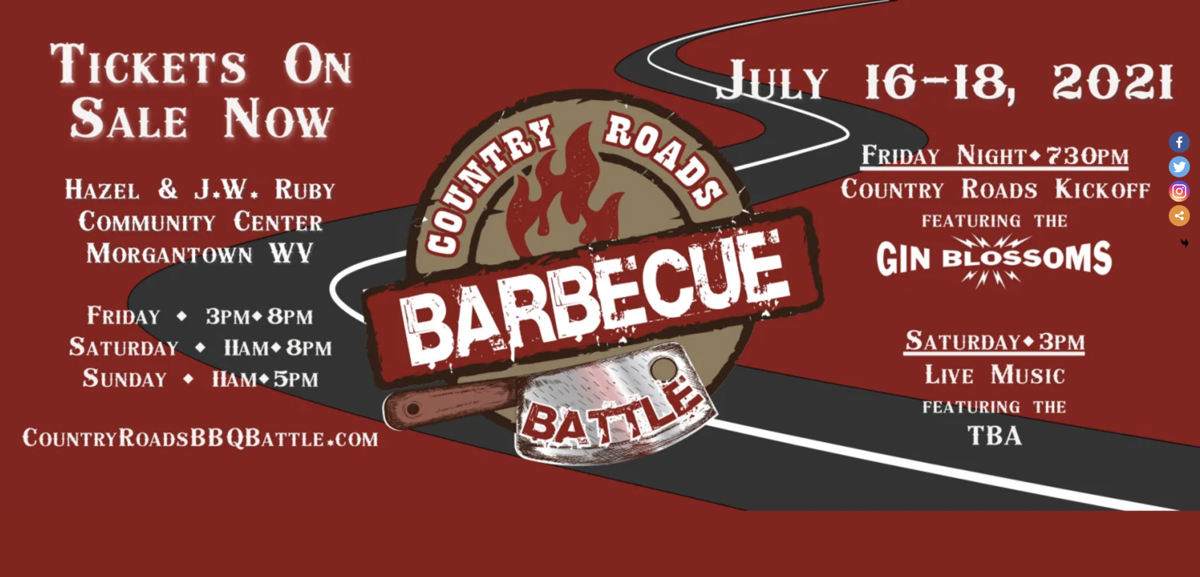 MORGANTOWN, W.Va. (WV News) — When the COVID-19 pandemic messes up your plans, you go back to the drawing board and come up with something even better.
That was Jamie Summerlin's way of thinking when he learned that the pandemic had made the price of chicken wings too expensive.
So Summerlin had to flip the script.
"Since wings are scarce and nobody can get them right now, we made the switch a couple weeks ago and we've been finalizing all the details," he said.
The WV WingFest will now be the Country Roads Barbecue Battle.
"Instead of a single-day event for the Hoss Foundation, it will be a three-day Kansas City Barbeque Society sanctioned event," Summerlin said.
The Hoss Foundation is a 501©(3) nonprofit organization founded by former West Virginia University and NFL quarterback Jeff Hostetler and his wife, Vicky.
The Hoss Foundation's website states that it goal is to "help meet the needs of children and/or families facing hardships due to traumatic injury, illness or financial crisis."
The Kansas City Barbeque Society is a nonprofit organization that oversees more than 500 events per year. According to its website they are "dedicated to promoting and enjoying barbeque, and is the world's largest organization of barbeque and grilling enthusiasts with over 20,000 members worldwide."
The Country Roads Barbecue Battle will be held July 16-18 at Mylan Park in Morgantown. Tickets range from $10-$45 and children 12 and under get in free to the cook-off. More information can be found at countryroadsbbqbattle.com.
There will be various meat competitions throughout the weekend.
The event will see grill masters competing for over $9,000 in cash prizes, and the chance to compete in the annual Jack Daniel's World Championship Invitational Barbecue in Lynchburg, Tennessee and The American Royal in Kansas City, Missouri.
"Friday night, we kick the event off with the Gin Blossoms on stage there at Mylan Park," Summerlin said.
The Gin Blossoms are best known for their '90s rock hits "Hey Jealousy," "Found Out About You," "Follow You Down," and "Till I Hear It From You."
Summerlin calls the Country Roads Barbecue Battle three days of barbecue, entertainment and fun.
"It should be a great event for families," Summerlin said. "That's what the event was set up for — a family friendly event. There will be a kid zone, music, entertainment, lots of fun going on."
Summerlin is involved in event planning in the area, specifically the Morgantown Marathon, Chocolate Wine and Shine Festival, and All American Grand Bash.
Reach Chris Slater at cslater@wvnews.com, 304-887-6681, or follow @chris_slater on Twitter.
[ad_2]

Originally Appeared Here