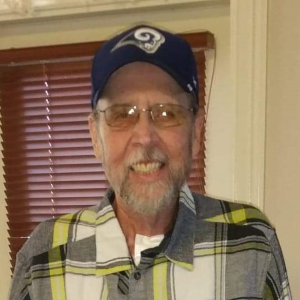 Thomas M. "Tom" Sullivan, 67, of Merriam, Kansas, and formerly of Slater, died on Saturday, February 13, 2021 at the University of Kansas Medical Center in Kansas City, Kansas.
The tour will take place on Monday, February 22nd, from 1 p.m. to 2 p.m. in the Weiker Funeral Home in Slater. Social distancing is observed and masks are required. Private family burials will follow at 2:00 p.m., with Rev. Paul List officiating. The funeral takes place in Slater City Cemetery, with Corey Sullivan, Clint Mitts, Nathan Sullivan, Brian Sullivan, Lynn Sullivan, and Samuel Peeples serving as pallbearers.
Monuments are proposed to the American Cancer Society.
Born in Marshall on July 3, 1953, he was the son of the late Albert L. Sullivan and Betty Lou Hielderbrand Sullivan, who survived from Slater. On March 6, 1981, he married in Marshall Janet Cook, and she survived the house.
Also surviving are three sons, Scott Sullivan and his wife Maggie from Kansas City, Missouri, Michael Sullivan and his wife Katie from Kansas City, Missouri, and Corey Sullivan and his wife Stacey from Shawnee, Kansas; seven grandchildren; a great-grandson; and a brother, Lynn Sullivan from Slater. It was preceded by the death of a brother, Dennis Sullivan.
Mr. Sullivan graduated from Slater High School in 1971. Before retiring, he worked as an engineer for the Kansas City Southern Railroad for 21 years. He moved to Merriam, Kansas from the state of Louisiana in 2019.