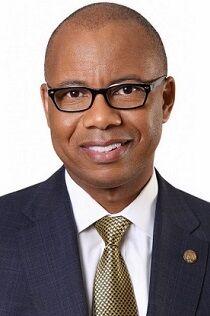 I know the price of success:  dedication, hard work, and an unremitting devotion to the things you want to see happen.  Frank Lloyd Wright
I remember when I was about four or five, I would jump in the passenger's side of one of Daddy's many Buicks and wait for him to come out the back door.   It was Friday afternoon, an hour before Douglas State Bank would close.  After all, I had to make a deposit.  Most of the time I would have collected around $2.00 in allowance and a little extra for keeping my black cocker spaniel, Frisky, clean and fed.  I carefully recorded every dime in my savings booklet.  I so wished I had listened to my father when it came to finances.  He could have taught me so much had I taken the time to listen.
The Black bank was established in 1947 to service African Americans and other minority communities in the metropolitan K.C. Kansas area.  It closed in 1983.   When it was time for summer vacations, I would have saved enough to buy a few Native American souvenirs as we would always head west.  My paternal grandfather was said to be Black Cherokee, so I was all about that cross section of history and the rich ancestral blood of two ethnicities of color running through my veins. 
During my junior year in college, I dropped out for a semester, angry because I was not allowed into journalism school as a Black female.  I ended up working for Swope Parkway National Bank, another Black owned and controlled bank which catered to the Kansas City Chiefs and whose vice-president was the team's star fullback, Curtis McClinton.
Move forward 50 plus years, and meet Kenneth Kelly, CEO of First Independence Bank of Detroit, Black owned and controlled.  "The bank began 51 years ago as the result of the riots and rebellion in the city based on an increase in police brutality, informed Kelly.  Black leaders decided the community needed its own economic engine, the beginnings of writing our own destiny. We hope to parlay some of this experience, learning, and infrastructure into the Minnesota market,"  Kelly said in a recent interview on Conversations with Al McFarlane.
The history of Back banks can be described in periods of ebbs and flows, inspiring at one time, and then not.  Along with the practice of 'redlining', the systemic racist denial of services such as banking, insurance, health care, price gouging, and even locating retail outlets and supermarkets far away from Black neighborhoods, people never had it easy recognizing and enjoying tidbits of the American dream. 
"The story of Black wealth is phenomenal, said Al McFarlane". During times of impossibilities, Black men and women pooled resources, intelligence, and collaborated to create opportunities for building banks and insurance companies and other businesses to serve our people." 
Kelly affirmed that we of African descent "have always managed to make a way out of no way."
He said right after President Abraham Lincoln's assassination, the Freedman's Bank was established for emancipated Africans.  Kelly recommended Dr. Mehrsa Baradaran's 2017 book, "The Color of Money:  Black Banks and the Racial Wealth Gap" which describes the many ultimate betrayals of Blacks by people who did not look like them. For instance, the book reveals, in 1874, 63,000 Black depositors were robbed of the savings they were hoping to use to purchase homesteads in attempts to escape the cotton sharecropping system.
At the close of the Civil War and the abolishment of slavery, Blacks constituted 14% of the American population, yet owned 0.5% of the wealth.  Today, the percentage is slightly less, but they still own only one to two percent of the wealth.  Coming out of the Civil Rights movement in the early 1970s, there were 70 banks controlled and owned by Blacks.  In 2001, there were 48.  Today, there are only 18 which says African American and other communities of color must create the dollar in a manner to support the needs and efforts controlled and owned by the people they serve and those institutions who serve them, Kelly said.
In 2021, collaborating with a powerful group of Minnesota business, financial, and community leaders, First Independence Bank filed an application with the FDIC (Federal Deposit Insurance Corporation) to open in two Minneapolis locations; one in November and another in June of 2022.   The five financial powerhouses – Wells Fargo, US Bank, Bank of America, Bremer Bank, and TCF Bank have joined forces to support Alliance of Alliances, a civic and wealth-building strategy orchestrated by Greg Cunningham, vice president of global inclusion at US Bank.
"This former hands off-neglect came into sharp focus with the murder of George Floyd, the disparaging statistics this piercing event unearthed, and the continuing deadly pandemic of a virus that has its own mind,"  Cunningham said, remembering a time when Black leadership would come together and talk community building. "What was missing was a way to catalyze bringing all those entities together with a community shared agenda with the Black business community supporting that agenda.  There are a lot of people with boots on the ground every single day like McFarlane Media that are doing great work.  What you see going on now is a sweeping upscaling of collaborations and partnerships."
Banker Damon Jenkins, will lead the First Independence Bank Twin Cities expansion. With his fourteen-year history in banking, growing up in the 38th and Chicago area where George Floyd took his last breath, Jenkins said his mother has lived in the family home in that neighborhood for 32 years.  Attending Minneapolis public schools was enriched by afterschool and summer activities  at Boys and Girls Club and opportunities of having a mentor like John Hardiman, a manager at the community organization. 
Jenkins said, "I prayed.  I asked for honest direction.  The decision felt right.  I knew I wanted to be a blessing to others, exposing more subcultures to more people of color in banking which most certainly will bring about a much higher level of trust.  White America is not the only population who can get on an elevator on the first floor and ride all the way to the top to a corner office." 
>>> Don't Miss Today's BEST Amazon Deals!

Originally Appeared Here