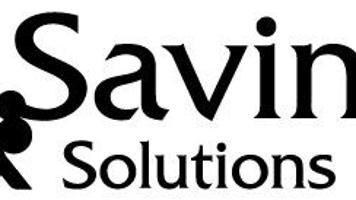 Rx Savings Solutions logo 
OVERLAND PARK, Kan. – June 23, 2021 – Rx Savings Solutions, the market leading tool for pharmacy transparency, has announced plans to hire an additional 100 employees between now and December 31, 2021. The aggressive effort is spurred by explosive growth – expected to be greater than 80% this year – and the successful release of new product verticals such as AdminRx for Care Coordination and Rx Home Delivery.
The Overland Park-based company, a leader in the industry, is looking for skilled team members in engineering, sales, marketing, operations, customer success and pharmacy technicians (including bi-lingual). The search includes strong candidates with AWS experience and knowledge of frameworks such as Laravel, Spring, Vue.js and Flutter. Positions will be both based in the OP office, as well as remote, including leveraging top talent from the St. Louis market.
Named a "Best Place to Work" by the Kansas City Business Journal for the past 3 consecutive years, Rx Savings Solutions patented a web-based healthcare consumerism software driving proven results to save employers, employees, and health plans money on prescription medications. The company currently serves 9 million members today – and is expected to nearly double that and serve 17 million by year's end.
Founded by a pharmacist, Rx Savings Solutions is made up of expert clinicians, technical engineers, and former pharma insiders. The team at Rx Savings Solutions is driven to make a difference in the costly pharmaceutical industry by exposing savings opportunities and analytics to its clients and members.
>>> Don't Miss Today's BEST Amazon Deals!

Originally Appeared Here