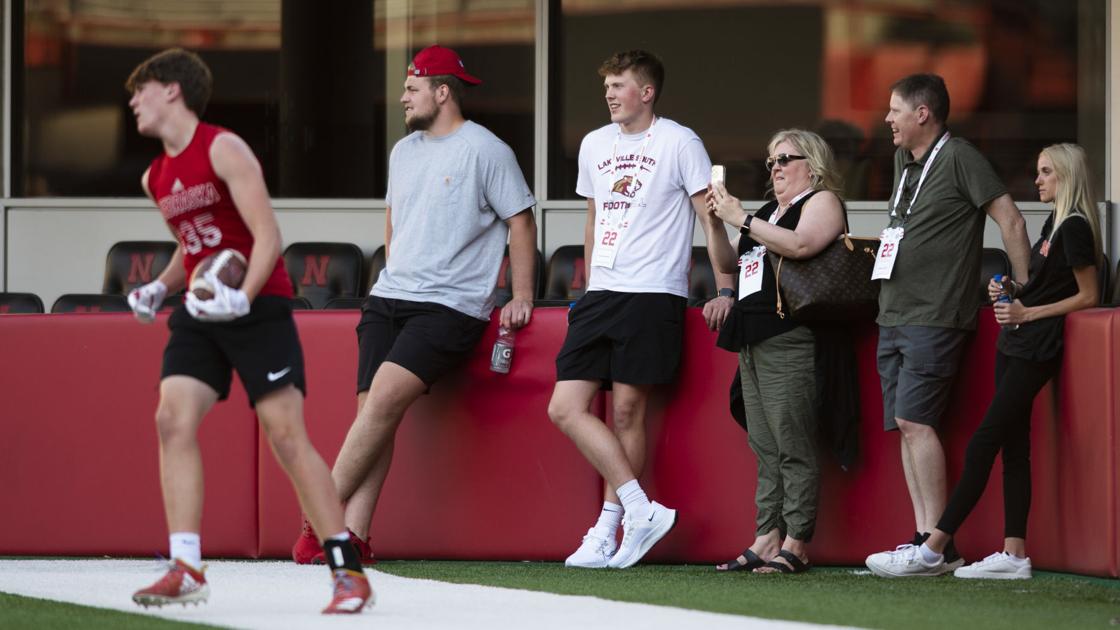 In the meantime, Nebraska only helped its standing on the first weekend of June. 
"Overall, it was great. I loved every part of it," Davillier said. "Just the experience was great and the coaches and the players and the staff, they all made me feel welcome." 
Marshall family weekend in Lincoln: How's this for serendipitous timing? Nebraska defensive line target Jalen Marshall had one younger brother taking part in NU football team's player camp Saturday and another brother playing in a basketball tournament in Lincoln on Sunday. 
What perfect timing, then to get in his official visit to the school that's been recruiting him for more than a year? 
"It all worked out really well," Marshall said. 
The 6-5, 275-pound defensive lineman didn't just come to Lincoln out of expediency, though. He made the trip from the Kansas City area for the Red-White Spring Game on May 1 and returned the first weekend he could for an official visit because the Huskers have recruited him hard and made him a priority and he can see himself potentially playing at NU. 
"It was great," Marshall said of the visit. "Lincoln feels just like downtown Kansas, but it's three hours away. I like it a lot." 
Marshall got to campus Friday afternoon and went right to Memorial Stadium for a tour and meetings. He hung out with the staff and then Damion Daniels, Rogers and Davillier. 
[ad_2]
Originally Appeared Here