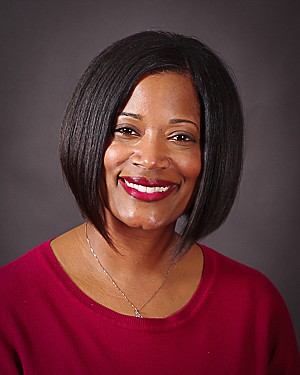 Christ Centered Ministries, based in Farmerville, Louisiana, is hosting a webinar on COVID-19 vaccines tonight.
"The Truths and Myths of the COVID-19 Vaccine" begins at 6pm and is hosted on Facebook on the Christ Centered Ministries Farmerville (@CCMFarmerville) and Zoom page. The Zoom Meeting ID is 88116508174 and the passcode is 566028.
The webinar will be moderated by Connie Singleton and a three-person panel will answer questions and provide information about the COVID-19 vaccines. Dr. Ezinne Nwude, co-owner of Gold Cross Urgent Care and the Gold Cross Family Clinic and Chief of Staff of the Medical Center in South Arkansas, along with Dr. Raycinia Ellison from Gladstone, Missouri and Dr. Melissa Ann Walker from San Antonio, Texas.
"We need to give our communities information about their health from sources they know and trust. I am so proud to be working with Christ Centered Ministries and these great colleagues to provide vaccine facts. Open, factual health information will help save lives and improve the overall health of our community. We hope anyone with concerns or questions about the COVID-19 vaccine will attend this live presentation, "said Nwude.
The online event will be interactive and cover the following questions:
Is it safe for me to get a COVID-19 vaccine if one day I want to have a baby?
Will I get COVID if I take the vaccine?
· Am I being injected with a microchip device?
· What if I am pregnant or breastfeeding?
· What can I do about underlying symptoms?
Were COVID-19 vaccines developed using fetal tissue?
· Can I trust this vaccine to be safe for me?
· Could an mRNA vaccine change my DNA?
· Does the shot hurt and will it make me sick?
· Should children get the vaccine?
Nwude is certified in family medicine and holds a Bachelor of Science degree from City University of New York – Brooklyn College, a Masters of Public Health from California State University – Northridge, and a degree in Medicine from the American University of Antigua College of Medicine, where she graduated made cum laude. She completed her family medicine training at the University of Arkansas for Medical Sciences (UAMS) in Fayetteville.
In addition to her role as MCSA Chief of Staff, she is Medical Director of the MCSA Program for Hospital Physicians, Medical Director of SHARE Interfaith Clinic, and Additional Clinical Professor of Medicine NYITCOM at Arkansas State University. She is passionate about public health education, and specifically about metabolic syndrome and its relationship to the coronavirus.
Ellison is a family medicine specialist. She graduated with honors from Saint Louis University School of Medicine. Ellison has over 20 years of experience in a variety of fields, particularly family medicine. He is affiliated with many hospitals, including North Kansas City Hospital and St. Luke's Hospital in Kansas City, and works with doctors and specialists from the Encompass Medical Group.
Walker is a family doctor and owner and founder of the Carol Clinic for Family-Centered Healthcare in San Antonio. Walker graduated from the University of Texas Medical Branch Hospitals, graduated from Chicago College of Osteopathic Medicine, and received her bachelor's degree from Grambling State University in Ruston, Louisiana. After completing his medical student and internship training, Walker returned to San Antonio to open the Carol Clinic, named in honor of her mother.