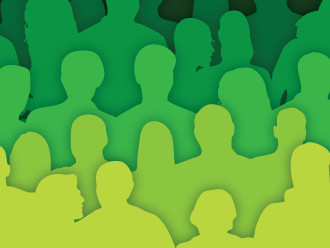 Banking and finance
The old Missouri Bank was closed Callie Carroll as Vice President of Business Development and Shareholder Relations Officer. She previously served as the director of track and field development at Missouri State University, where she earned a Masters in Professional Studies and Sports Management and a BA in Broadcast Journalism.
Kathy Lampley returned to Piatchek & Associates as Client Relations Manager. Previously, she was the company's office manager for seven years and most recently founded a company, K&S Electric, with her husband Steve. Lampley holds a bachelor's degree in Management Information Systems from Ambassador University in Texas.
education
Named the Ozark School District Morgan Kelly as headmaster of North Elementary and Tom Colvin as assistant director of Ozark Junior High. Kelly has been the assistant principal since 2015, succeeding retired Karen Hood. Kelly holds a Masters degree in Educational Administration and a PhD in Educational Leadership, Curriculum, and Teaching from Evangel University. Colvin has 23 years of training experience and has spent the last five years in Ozark. He holds a Masters in Education Administration from Southwest Baptist University.
Armstrong McDonald School of Nursing at the College of the Ozarks Listed as one of the Top 5 Nursing Programs in Missouri by RegisteredNursing.org. The ranking system categorizes the country's college nursing programs based on the results of the National Council's entrance exam, plus tuition fees, average program duration, and geographic coverage. C of O nursing graduates achieved a success rate of 100% last year, which was above the national average of 84%.
government
Appointed Governor Mike Parson Hollie Elliott, from Fair Grove, to the Coordinating Body for Higher Education and Abigail Pinegar-Rosefrom Ozark to the State Lottery Commission. Elliott has served as the Executive Director of the Dallas County Economic Development Group since 2017 and previously directed public affairs for the Springfield Chamber of Commerce. She has a master's degree in administrative sciences and agricultural representation and a bachelor's degree in agricultural communication from MSU. Pinegar-Rose is the director of marketing for Pinegar's Republic and Branson dealerships. She has a Bachelor in Communication from MSU.
Health care
Named CoxHealth Alan Butler as system director for public safety in its six hospitals and 80 clinics. He has 30 years of health security experience, most recently as vice president of health security in over 200 hospitals for HSS in Denver. With a Masters in Criminal Justice Management from Sam Houston University, Butler has directed security for the University of Wisconsin hospital and clinics, Medical City Dallas Hospital, and Baylor University Medical Center.
Citizens Memorial Hospital added advanced practice providers Kelsi Yates, Candi Erven and Sheri Stofer. Yates, a nurse, joined the Urology Surgical Clinic. She holds a master's degree in nursing from Maryville University, St. Louis and a bachelor's degree in nursing from Southwest Baptist University. At the gastroenterology clinic, Erven, a male nurse, holds a Masters in Nursing from the University of Missouri-Kansas City and a BS in Nursing from MSU. Stofer, a nurse and medical assistant, joined the endocrinology center. She holds a Masters in Medical Assistant Studies from the University of North Dakota and a BA in Nursing from Excelsior College, New York.
media
Mid-West Family Broadcasting discontinued Makayla Easley as an administrative assistant. She previously worked in retail and at CoxHealth, registering patients in the emergency room.