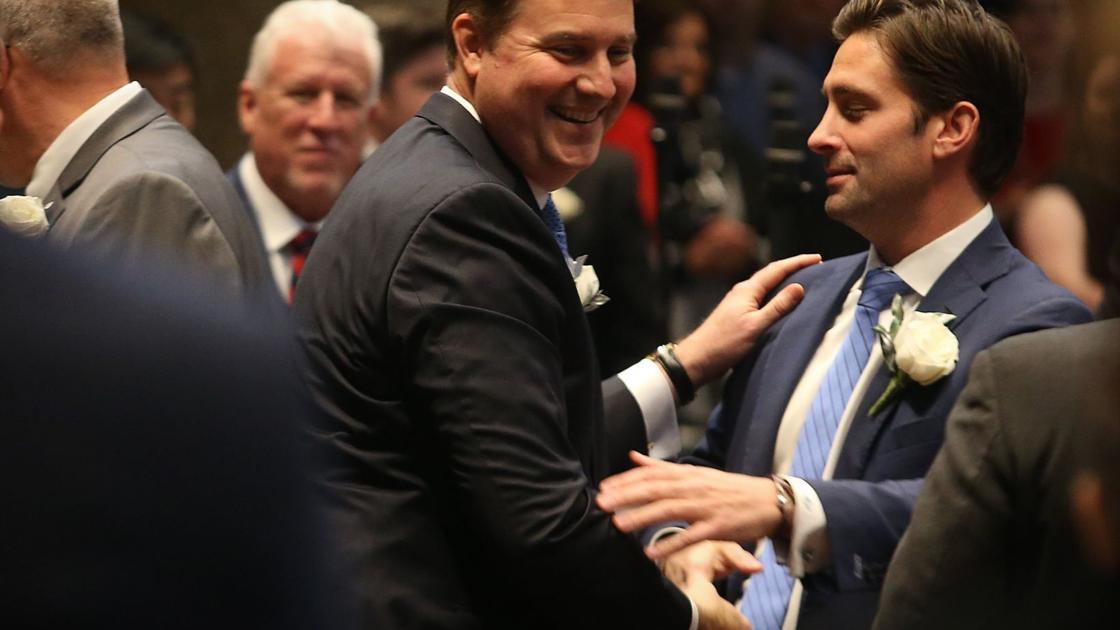 State Rep. John Wiemann, R-O'Fallon, is congratulated as he makes his way to the dais on Wednesday, Jan. 9, 2019, after being nominated as speaker pro tem in the Missouri House of Representatives on the first day of the legislature's 100th session. Photo by Christian Gooden, cgooden@post-dispatch.com


Christian Gooden


JEFFERSON CITY — Residents of Missouri counties, cities and towns could require local leaders to publish more financial information about government spending under a proposal endorsed by the House Thursday.
The legislation sponsored by House Speaker Pro Tem John Wiemann, R-O'Fallon, is designed to boost transparency in local government. It would allow municipalities to post the information voluntarily, but also would give residents the ability to petition for the creation of a local database if local leaders are reluctant to participate.
The proposal advanced to the Senate on a 149-2 vote. The measure mirrors a similar bill that won House approval last year, but was not taken up in the Senate during the pandemic-shortened 2020 session.
The proposal would establish the "Missouri Local Government Expenditure Database," to be maintained by the Missouri Office of Administration. It would go into effect in 2023 and would include information about a municipality's or county's expenditures and the vendors to whom payments were made.