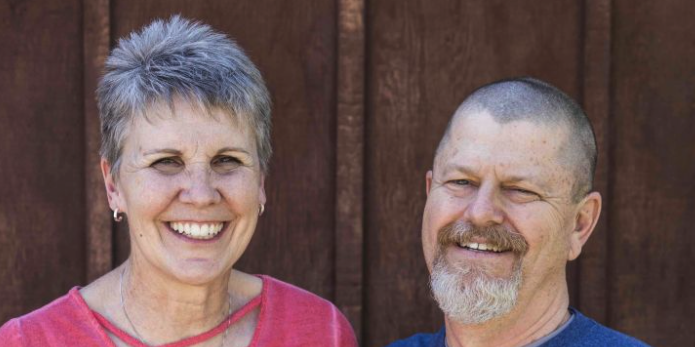 A Manhattan teacher is recovering from facial reconstruction surgery at an Overland Park hospital after being pinned under a camper trailer.
On May 28, Jeff Eckelberry, a teacher at Susan B. Anthony Middle School, was headed to the Grand Canyon for a vacation with his wife, Joyce, a first-grade teacher at Theodore Roosevelt Elementary.
According to a GoFundMe page set up for Jeff, a tire on his camper trailer popped outside of Eudora on K-10 shortly after starting the trip. While changing the tire on the side of the road, the trailer fell and pinned Eckelberry underneath.
A Eudora police officer arrived at the scene and lifted the camper enough to relieve some pressure, but Eckelberry sustained serious injuries to his face. Three more officers from the Douglas County Sheriff's Department and the Kansas Highway Patrol arrived to rescue Eckelberry. Officials with the Eudora Police Department said Eckelberry's injuries are not life-threatening, largely due to the response of law enforcement officers.
Eckelberry was in stable condition at Overland Park Medical Center, as of Friday. Mark Eckelberry created a GoFundMe page, "Jeff Eckelberry Medical Bills," to help with medical expenses. The page has raised $27,286 as of noon Saturday, more than triple the original goal of $8,000.
According to the GoFundMe page, Eckelberry underwent facial reconstruction surgery for approximately 6 hours.
"This GoFundMe is being done in order to try and raise funds to help cover some of the large medical bills that are facing Jeff and Joyce for his current treatment as well as his future therapy and rehabilitation services," the page said. "We want to try and remove that stressor from them so that Jeff and Joyce can focus on what really matters."
[ad_2]
Originally Appeared Here