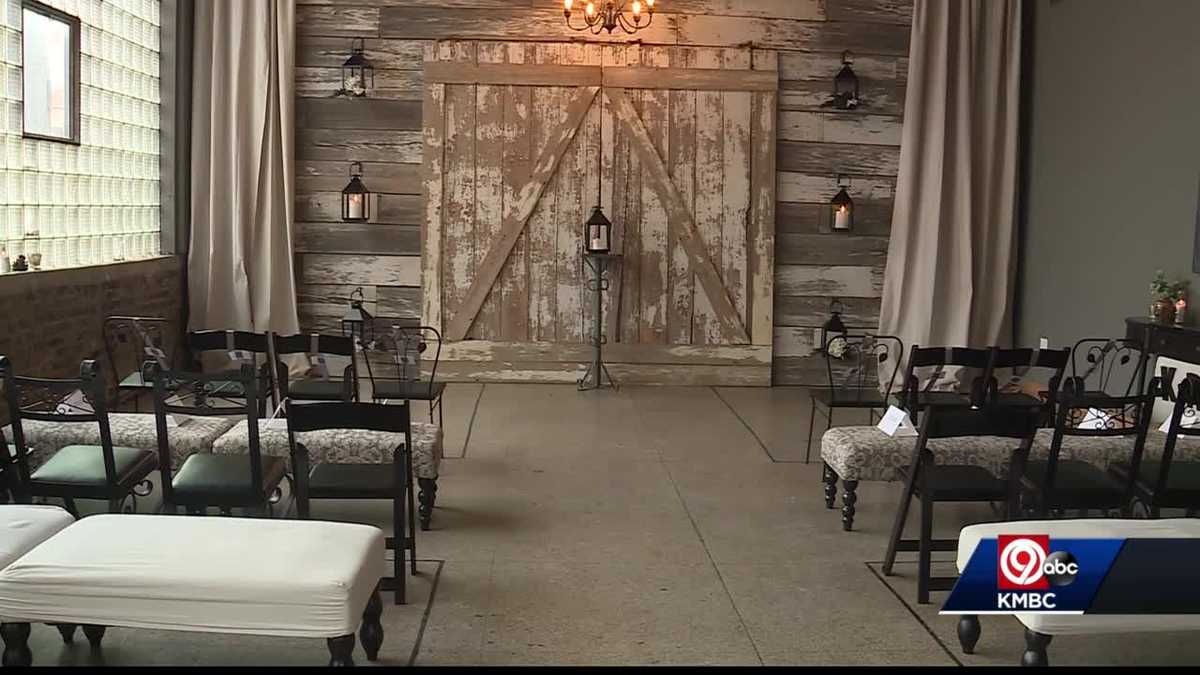 The nights grew longer and the Kansas City celebrations got bigger this weekend. As part of the updated health regulation, bars can stay open after midnight, and size restrictions for events and gatherings no longer apply if social distancing requirements are met. "I don't know if my employees really want to stay open now. I'm used to going home early, but I find it exciting not to be able to check the clock every minute," said Frank Hicks, owner of Knuckleheads Saloon . On Saturday night he was able to put on two live music shows, one at seven o'clock and the other at ten. Seats still need to be distributed to create social distance and masks are still required when guests aren't eating or drinking, but Hicks says more time is good for business. With a view to spring and summer he is cautiously optimistic: "If you book bands now, some will come in May and we are not sure what else we have to do. We're not sure that capacity will change. They'll be outside, but we still can't accommodate the people we used to have here. So it's like walking on eggshells and hoping that things will change. "Kathryn Hogan is hopeful too. She owns The Vow Exchange, a wedding venue on the crossroads. The room is designed for small ceremonies of up to fifty people, but during the pandemic, weddings became even smaller and limited to ten due to the Kansas City Health Ordinance, passed in November. "There's a coordinator and an official, and then the couple is two, so that's four people, so they can only have six guests. Even for this budget option we had to narrow it down even further, so we're really excited that it isn't right now, "said Hogan. Now she can add more seats and says things are going well. "People contacting us Original April date still available? 'And I got a couple of new bookings. Consultations are pretty much where they would normally be in a normal year, but I think people are hesitant to book because they don't know what to expect. "She said she took out a small business loan to keep the business going and her doors are opening to couples who choose to be together through the ups and downs of life. "Unfortunately we have had more than one couple with terminal illnesses of maybe thirty to sixty days and these are families who cannot wait and hope to have this experience while they can. "Big or small, personal or virtual, it's all about exchanging vows." I'm adopted so to me getting married is a kind of adoption, a kind of adoption. You choose to legally make someone your family. Your wedding day is the first family day that you create for yourself, "said Hogan. "That's what makes it really worthwhile to have a space like this."
KANSAS CITY, Mon. – –
The nights grew longer and the Kansas City celebrations got bigger this weekend. As part of the updated health policy, bars can stay open after midnight, and size restrictions on events and gatherings no longer apply if social distancing requirements are met.
"I don't know if my employees really want to stay open now, they are used to going home early, but I find it exciting not to be able to check your watch every minute," said Frank Hicks, owner of Knuckleheads Saloon.
On Saturday night he was able to put on two live music shows, one at seven o'clock and the other at ten. Seats still need to be distributed to create social distance and masks are still required when guests aren't eating or drinking, but Hicks says more time is good for business. He is cautiously optimistic about spring and summer.
"If you book bands now, there will be some coming in May and we're not sure what else we have to do. We're not sure that capacity will change. They'll be outside, but we still can't accommodate the people we used to have here. So it's like walking on eggshells and hoping that things will change. "
Kathryn Hogan is also hopeful. She owns The Vow Exchange, a wedding venue on the crossroads. The room is designed for small ceremonies of up to fifty people, but during the pandemic, weddings became even smaller and limited to ten due to the Kansas City Health Ordinance, passed in November.
"There's a coordinator and an official, and then the couple is two, so that's four people, so they can only have six guests. Even for this budget option we had to narrow it down even further, so we're really excited that it isn't right now, "said Hogan.
Now she can add more seats and says things are looking good.
"People contact us [asking] "Is my original April date still available?" And I got a couple of new bookings. Consultations are pretty much where they would normally be in a normal year, but I think people are hesitant to book because they don't know what to expect. "
She said she took out a small business loan to keep the business going and her doors open to couples who choose to be together through the ups and downs of life.
"Unfortunately, we've had more than one couple with terminal illnesses lasting maybe thirty to sixty days [to live] and these are families who cannot wait and hope to have this experience while they can. "
Big or small, personal or virtual, it's all about exchanging vows.
"I'm adopted, so getting married is a kind of adoption for me. It's like making someone your family by law. Your wedding day is the first family day that you create for yourself, "said Hogan. "That's what makes it really worthwhile to have a space like this."