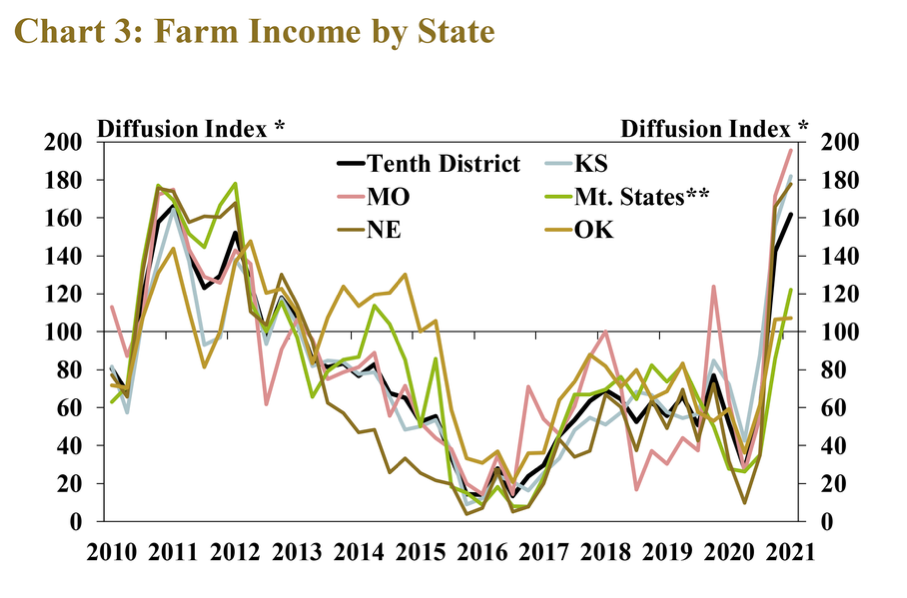 <
Strong profit potential for farm borrowers is helping support a second consecutive quarter of increasing farm incomes, loan repayment rates and farmland values. The latest Ag Credit Survey by the Kansas City Federal Reserve shows repayment rates of farm loans was the headline of the May report, with repayment rates increasing rapidly. The Kansas City Fed says 40% of all respondents reported an increase in repayment rates, which is the highest since 2012. 
The Kansas City Federal Reserve district includes portions of Missouri and New Mexico, as well as Colorado, Kansas, Nebraska, Oklahoma and Wyoming.
While the overall farm financial picture improved in the latest survey, there are some areas of caution. The KC Fed painted a positive picture for most agricultural producers, indicating farm income strengthened in the latest report. The caveat is with cattle producers, as the Fed indicates farm income was much more modest in the cattle sector. Farm income is improving at a much slower pace for cattle production, especially in areas experiencing drought.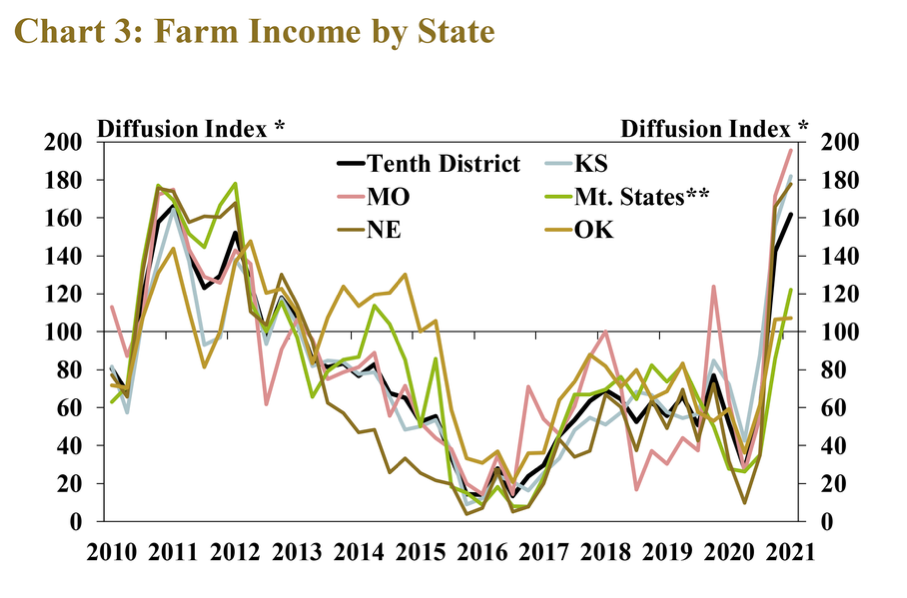 The Ag Survey showed overall loan demand was soft, but widely varied across its regions.