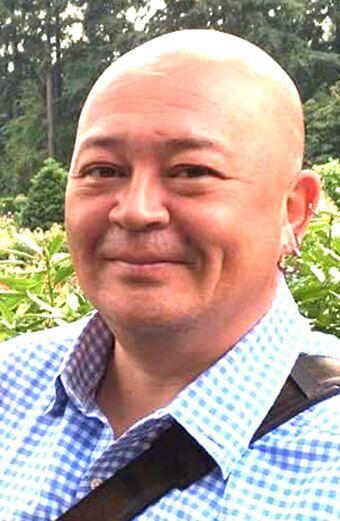 James (Jimmy) Micheal Shake died on February 9, 2021 at his home in Kansas City, Missouri
He was born on July 5, 1974 in Buena Vista to Daniel Shake and Hiroko Black.
Jimmy graduated from Buena Vista High School in 1993.
He then graduated from the Culinary Institute of America in Hyde Park, NY in 1995.
After becoming a chef, Mr. Shake returned to Colorado and worked as an entrepreneur at many restaurants and catering companies across Colorado.
In 2000, Mr. Shake moved to Kansas City, Missouri with his sister Tomi. During his career he worked in several restaurants, most recently in Ragazza.
Family and friends said one of his greatest passions in life was the work he did through the Sisters of Eternal Enjoyment of the City of Fountains, a mission house dedicated to community service, the promotion of human rights, and respect for diversity and the dedicated to spiritual enlightenment.
They said he found joy in seeing others feel comforted and cared for. He was a curious, kind-hearted, amazed spirit.
He is survived by his partner Mike Seidel of Kansas City, Missouri; Mother Hiroko (Cola) Black from Buena Vista; Father Dan (Boone) Shake; Stepmother Priska Shake by Boone; Sister Tomi (Coby) Shake Vidakovich; Nieces Chloe and Evi Vidakovich from Buena Vista; Cousins ​​Donnie and Shawn Shake from Buena Vista; Stepbrother and sister Charlie Black and Debbie Koch as well as many nieces and nephews.
Arrangements were made by Mt. Moriah, Funeral Home for New Arrivals and Freeman, Kansas City, Missouri.
March 8th is a celebration of life at Ragazza Food and Wine in Kansas City, Missouri.