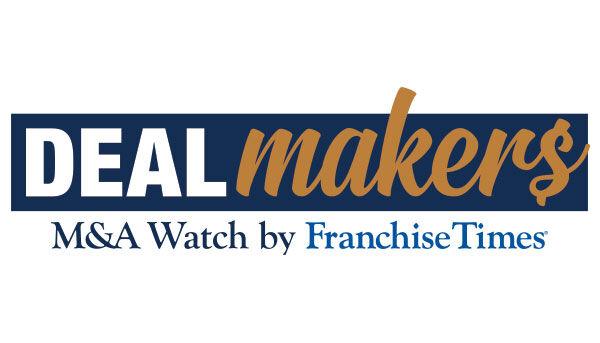 After five years, donut franchise chain Krispy Kreme returned to the public market and priced 29.4 million shares at $17 each, raising $500 million for the company and giving it a valuation of $2.7 billion. Trading on the Nasdaq under the ticker "DNUT," the company filed for its IPO in May and had set a range of $21 to $24 per share. Krispy Kreme's revenue rose 17 percent to $1.12 billion last year, but the Charlotte-based company reported a net loss of $60.9 million, which marks three years straight of net losses.
Propelled Brands, franchisor of Fastsigns and NerdsToGo, has acquired Suite Management Franchising, the parent company of My Salon Suite and Salon Plaza. SMF was founded in 2010 and has 201 salon suite locations in 34 states and two countries. "We look forward to leveraging Propelled Brands' franchise expertise to accelerate growth and dramatically expand our footprint across the country," SMF president Ken McAllister said in a statement.
Lee's Famous Recipe Chicken and its 130 franchised units will be sold to LFR Chicken, a new entity backed by private equity group Artemis Lane Partners led by Ryan Weaver, Sam Kaplan and Kyle Tucker. As part of the deal, Weaver will step in as Lee's CEO, taking over for Chuck Cooper. The 50-year-old brand saw same-store increases of 12.7 percent in 2020 compared to 2019, likely driven by the chain's drive-thru. In a statement, Cooper said today's quick service model requires more investment, enhanced data collection, and more efficient processes to support current franchisees and future company-owned locations. The new ownership group will provide an opportunity for maturing restaurant owners to have an exit strategy in place.
Famous Dave's parent BBQ Holdings said it plans to buy Village Inn and Bakers Square for $13.5 million after the two chains emerged from federal bankruptcy protection earlier this year. BBQ Holdings also acquired Granite City Food and Brewery out of bankruptcy early last year. There are 21 Village Inn company restaurants and 114 franchised locations and 13 company-owned Bakers Square restaurants. The deal is expected to close by the end of July. "We believe the Village Inn and Bakers Square concepts are a great complement to our growing portfolio of restaurants," BBQ Holdings CEO Jeff Crivello said in a statement. "Adding them to our family of brands will only strengthen our company as a whole."
SPB Hospitality, a franchisor of brands such as Logan's Roadhouse and Old Chicago Pizza & Taproom, is set to acquire J. Alexander's Holdings at $14 per share in an all-cash merger, which equates to an equity value of about $220 million. The deal is expected to close in the early fourth quarter of 2021, subject to approval by J. Alexander's shareholders. The 30-year-old brand operates 47 upscale restaurants with brands such as J. Alexander's, Stoney River Steakhouse and Grill, Redlands Grill, Overland Park Grill and Merus Grill.
Fiesta Restaurant Group entered into an agreement to sell 148-unit Tex-Mex chain Taco Cabana to the largest franchisee of Jack in the Box and TGI Fridays—YTC Enterprises—for $85 million. YTC is an affiliate of Yadav Enterprises, which operates nearly 400 restaurants throughout Northern California, Texas and 16 other states. Fiesta plans to use the proceeds from the deal, set to close during the third quarter of 2021, to pay off $79.2 million worth of outstanding loans and fees.
Ampex Brands, a Yum Brands and 7-Eleven franchisee with more than 400 restaurants and convenience stores, acquired Au Bon Pain from ABP Corp., a subsidiary of Panera Bread. Au Bon Pain's 171 locations will increase Ampex Brands' revenue by 10 percent annually, according to CEO Tabbassum Mumtaz.
Dutch Bros Coffee filed for an initial public offering on June 16. Dutch Bros. was founded in 1992 and has more than 420 locations in 11 states.
Hyde Park Ventures, a private management company, acquired seven Five Guys franchises and a new development territory across Colorado. The deal makes its restaurant holding company, Hyde Park Burgers, the third largest Five Guys franchisee in the United States.
Mas Restaurant Group and Bessemer Investments acquired 36 Taco Bell units in Columbus, Ohio, from CL Companies and affiliates. Unbridled Capital advised the sellers, Eric Laeufer, Bill Wood and Carl Christman.
The Dog Stop received growth capital investment from Franvest Capital Partners.
[ad_2]
Originally Appeared Here