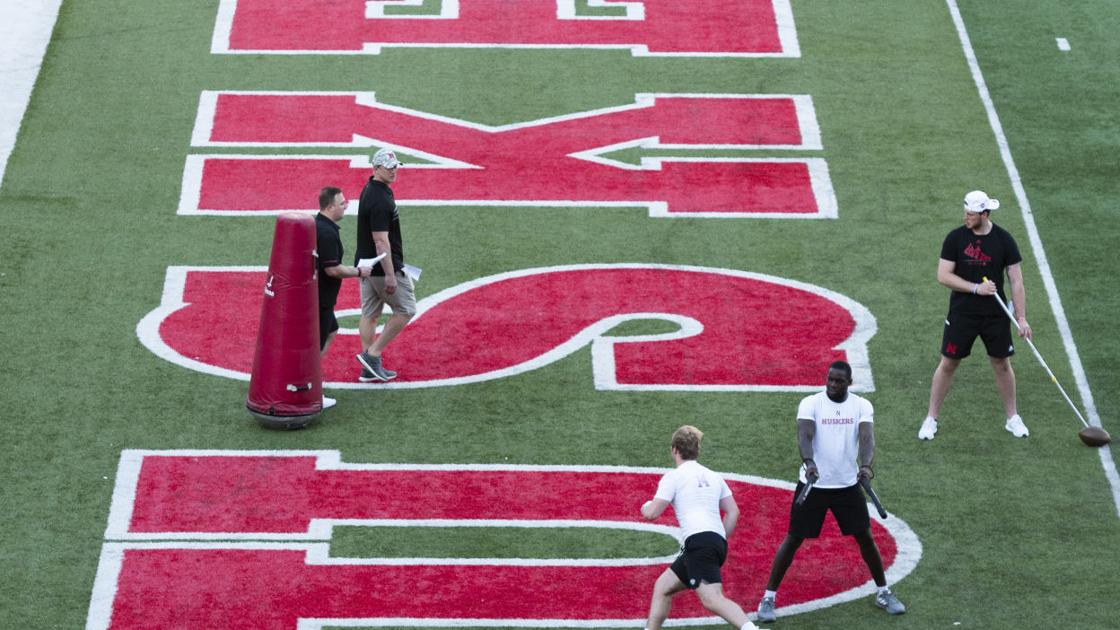 Whether the top of the in-state class in 2023 ends up with four truly national recruitments like the 2022 group did remains to be seen, but the first five days of June show that the next class' depth should end up stacking up well.
On Friday night, Lincoln Southeast offensive lineman Gunnar Gottula earned an offer from Nebraska after working out at the school's Friday Night Lights camp. Offensive line coach Greg Austin found Gottula and got him with NU head coach Scott Frost.
"Coach Austin had me talk to him after camp and he asked me, 'Would you like to be a Husker?' After I answered, he offered me. That was pretty cool," Gottula said. "It's pretty exciting because I always went to their games as a kid, so it was cool to get an offer and have the opportunity to play there."
The 6-foot-6, 270-pound lineman said he enjoyed getting to work with the coaching staff and players for the first time.
"When we were doing the position-specific drills in the Hawks, I was working a lot with Coach Austin and (senior offensive analyst Frank) Verducci," said Gottula, who camped at Iowa State on Wednesday. "That was really fun, and there were some players that were helping me like Matt Sichterman, Broc Bando and Turner Corcoran. It was cool to get some work with them and learn some stuff from them."
Afterward, he met Pierce tight end Benjamin Brahmer for the first time. Brahmer, at 6-foot-6, is already committed to the Huskers as the 2023 class' lone member at this point. The way he looked Friday — which, due to the dead period, was the first time he'd worked out in front of or even met most of the Husker coaching staff — the only thing that will keep his recruitment from becoming a national fight is his early commitment.
[ad_2]
Originally Appeared Here