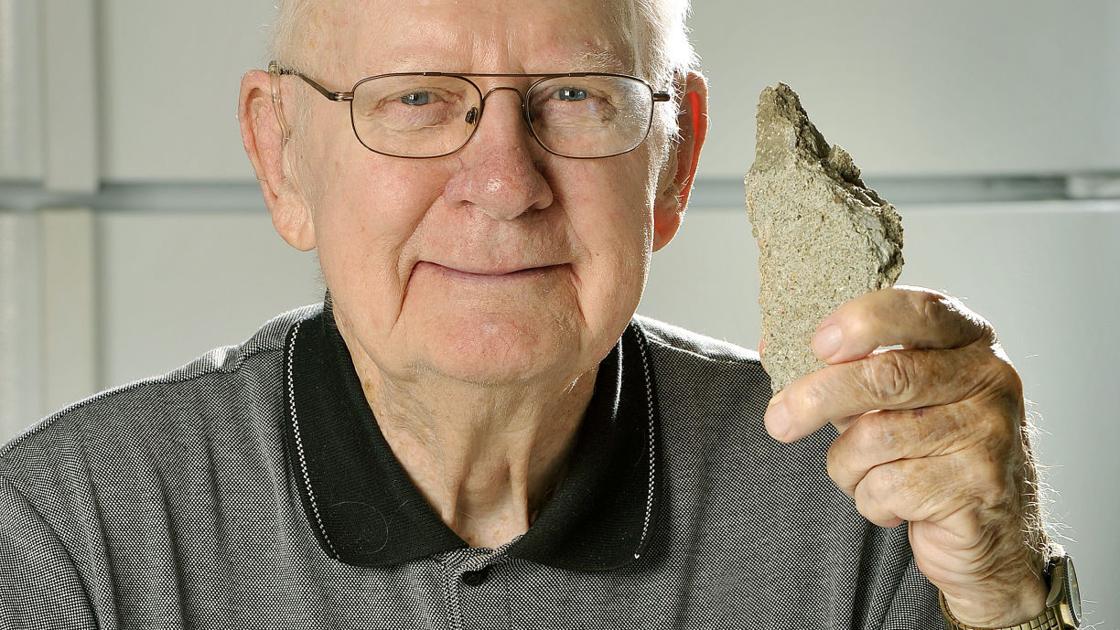 But Jack? As you can see, Jack isn't strange at all.
A lovely gentleman, says Jeanne Beaudette, the Grand Lodge's receptionist.
She just learned of Jack's obsession last week — after five years on the job — when a letter showed up on her desk.

Cindy Lange-Kubick: If there were an Olympics for flossing, I'd be gold, Aug. 9, 2016
It seems the office manager had sent out a notice to residents about the completion of CEMENT work in the garage. Which prompted Jack to sit down at his keyboard, occasionally leaving on the ALL CAPS.
"We will not make that mistake again," Beaudette says.
Jack does worry about offending folks, although that's never his intent.
And I understand both sides, having been on them.

Cindy Lange-Kubick: Sandwich maker to the Huskers, Ruth at your service, Feb. 6, 2016
After our visit, we exchanged a few more emails. In one, I asked if he would mind posing with a cement truck to illustrate the column.
"CINDY: It's a 'CONCRETE' truck pouring 'CONCRETE.'"
I attempted a rebuttal. But everyone says. …
"CINDY: Now you are seeing the problem," my new friend Jack answered. "You are correct, Everyone calls it a 'CEMENT truck'. EVERYONE IS WRONG."
Postscript: Jack continues to pursue his mission of ridding the publishing world of clunky concrete errors. The 94-year-old is doing his due diligence now down south in Overland Park, Kansas, where he moved to be closer to family. (The great-grandfather has been the family's COVID-19 connector via Skype, Facetime and group text quizzes.)
[ad_2]
Originally Appeared Here