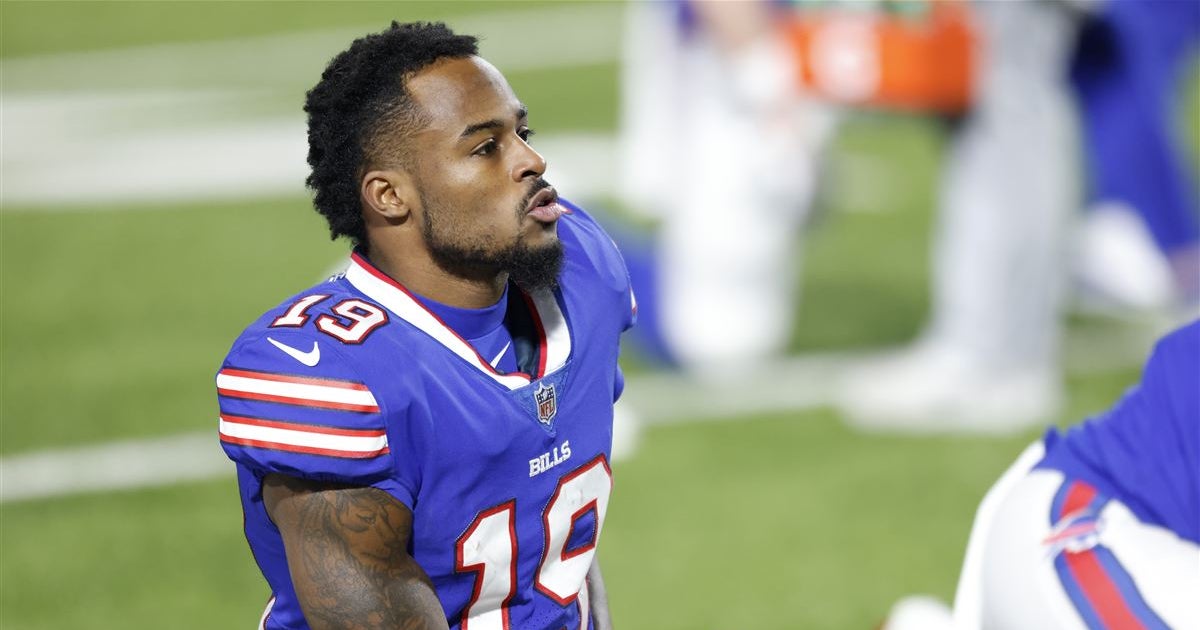 Buffalo Bills wide receiver and utility player Isaiah McKenzie may be known for his talents on the football field, but that is not the only realm in which he is making a name for himself. As documented in a feature by ESPN, McKenzie opened a barbecue joint, La Traila, outside of Miami, Fla., in 2020, and customers should not be surprised to see the Buffalo Bills star — a South Florida native — at work in the restaurant during the offseason.
"I just want to be normal," McKenzie told ESPN. "It's barbecue and beer; you can't beat it. Miami is great at Latin food, but not barbecue. Definitely not like Texas. Living here, I would go to Outback Steakhouse or Flanagan's to get ribs — I thought that was barbecue. I didn't know about brisket or pulled pork. But I know it well now."
So what exactly inspired McKenzie to open such an eatery in South Florida? According to ESPN, McKenzie did not open the business without consulting an individual who knows a thing or two about creating exceptional barbecue.
From ESPN:
"That turn happened early in 2020 when McKenzie met his eventual tag team business partner, Austin, Texas-born pitmaster Mel Rodriguez, who educated the fifth-year NFL player on the food game.
For NFL fans, McKenzie is the spokesman, football celeb and recognizable face for the restaurant as a Miami native. McKenzie, 26, provided much of the startup money for La Traila, while Rodriguez runs everything full-time on the ground — the cooking, culture and management. Together, McKenzie and Rodriguez are bringing real Texas barbecue to South Florida."
A versatile player who starred at the University of Georgia in the mid-2010s, McKenzie was taken by the Denver Broncos as a fifth-round pick in the 2017 NFL Draft. He stayed with Denver into 2018 before being waived and then picked up by Buffalo that November, where he has remained ever since.
He was a versatile weapon for the Bills in 2020, accounting for seven total touchdowns while appearing in all 16 games with seven starts. McKenzie hauled in 30 receptions for 282 yards and five touchdowns, setting career-high marks in all three categories. He also scored one touchdown on a punt return and threw his first career touchdown pass to Josh Allen on a trick play. He also had a touchdown catch in the Bills' loss to the Kansas City Chiefs in the AFC Championship.
In 50 career games, McKenzie has 79 receptions on 116 targets for 744 yards and six touchdowns to go along with 29 carries for 128 yards and two touchdowns. He has also one touchdown pass and one punt return score.
A former four-star recruit out of American Heritage High School in Fort Lauderdale, Fla., McKenzie was ranked as the No. 296 overall prospect and No. 42 wide receiver in the country for the 2014 class, according to the 247Sports Composite. He was also the No. 42 player in the Sunshine State.
Get the fastest scores, stats, news, LIVE videos, and more. CLICK HERE to download the CBS Sports Mobile App and get the latest on your team today.
In March, Buffalo announced that it had agreed to terms on a one-year deal with the wide receiver, keeping him in Buffalo through at least 2021.According to NFL Network's Ian Rapoport, McKenzie's one-year deal with the Bills is worth $1.15 million. The contract includes $350,000 in guaranteed money.
[ad_2]

Originally Appeared Here