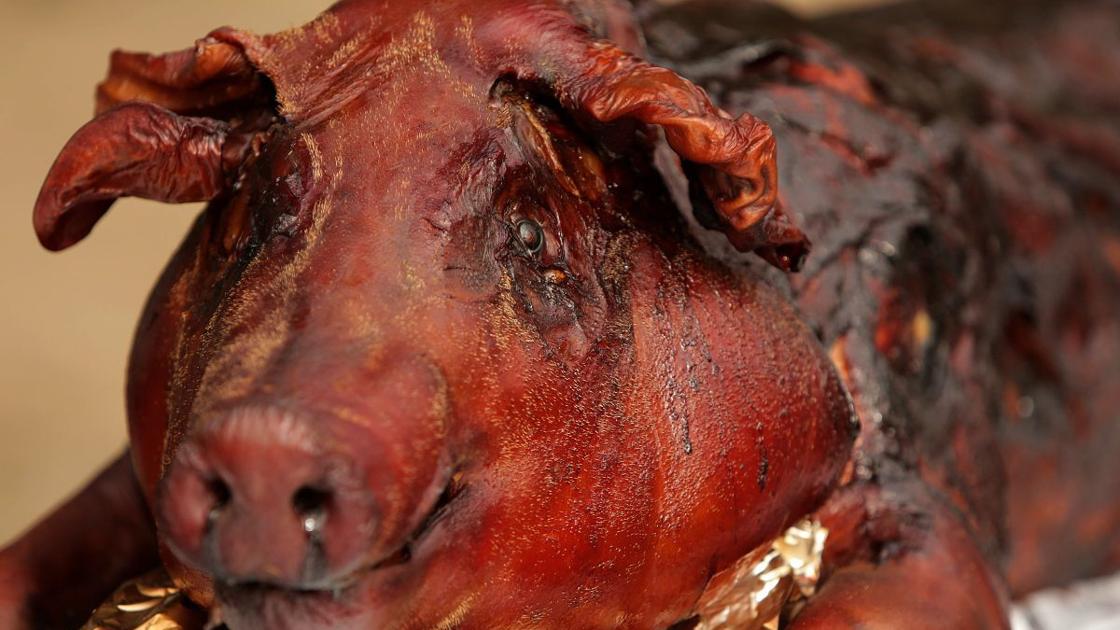 A whole-hog sits on display at Pappy's Smokehouse during the Q in the Lou event in 2015. Photo by Huy Mach, hmach@post-dispatch.com


Huy Mach


Why not head into the Independence Day holiday with a little debate fodder:
Specifically, how could St. Louis only be ranked as the seventh-best (seventh!) barbecue city in the U.S.?
Maybe the gnawers at Lawn Starter can be forgiven for ranking Kansas City (No. 1), Houston (No. 3) and Memphis (No. 5) ahead of us.
But to place us behind No. 2 Chicago — we're not talking hot dogs here; No. 4 Cincinnati — did their bad chili earn them points?; and No. 6 Louisville — unfair, serving bourbon to judges.
Rounding out the top 10 were New York, Minneapolis and Overland Park, Kansas.
At least in the all-important category of "quality," STL came in second, behind only Kansas City.
But apparently there is more to being a "good barbecue city" than just having excellent barbecue. We were hurt by low rankings in two categories.
We were ranked No. 59 in "events" looked at the number of barbecue festivals and sanctioned competitions; and No. 78 in "access," based on the number of barbecue restaurants per 100,000 residents.
It appears being home to Adam's, Beast Craft, Bogart's, Dailie's, Pappy's, Roper's Ribs, Salt + Smoke, Shaved Duck, Smoki-Os, Stellar Hog, Sugarfire and Super Smokers — and still leaving out other good grilling joints — was just not enough for the rankers.
[ad_2]
Originally Appeared Here