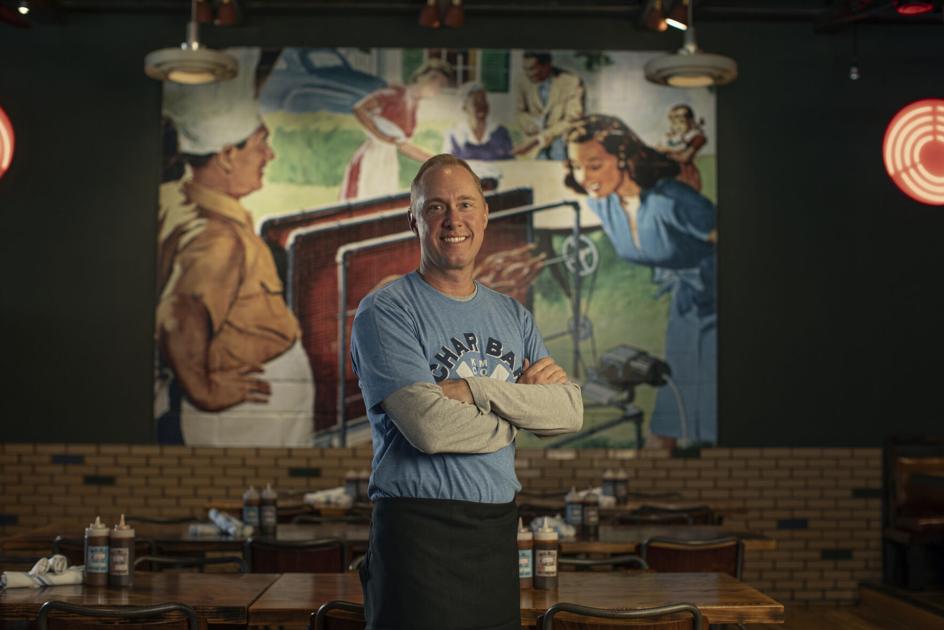 Award-winning barbecue pitmaster Mitch Benjamin will join the Lewes Public Library's Cooks & Books program for a live, online cooking demo and discussion of his new book "BBQ Revolution" on Wednesday, June 23, at 5 p.m. The event is co-sponsored by Browseabout Books.
Mitch Benjamin has helped open barbecue restaurants in Paris, served his smoked meat to baseball legends at Yankee Stadium, and taken home awards from just about every major barbecue competition. In the book, he throws open the doors to his kitchen, and readers get a behind-the-scenes look at competition barbecue and access to Benjamin's award-winning recipes for sauces, rubs and meats. For seasoned pitmasters and novices alike, "BBQ Revolution" is full of new ideas, techniques and flavors for all to enjoy.
The event will be hosted by Denise Clemons, food columnist and author of "A Culinary History of Southern Delaware," and will feature a live cooking demo. Registration for the Zoom-based program is required at the Lewes Public Library's website (lewes.lib.de.us) or at tinyurl.com/zoomwithauthors.
"When you're talking to someone who has won as many barbecue competitions as Mitch Benjamin, you can be sure you'll learn some new tricks. He's planning to show us how he prepares the meat and then cook it to perfection, this will be a real treat—reading his book made me hungry!" said Clemons.
'BBQ Revolution' offers a look into barbecue pitmaster Mitch Benjamin's kitchen for veteran and novice barbecuers alike.

Coastal Point • Submitted
Mitch Benjamin, founder of the Meat Mitch Competition BBQ Team and brand, is the inventor of sauces and rubs that are among the most award-winning and decorated in the country. The Meat Mitch Competition Team has won the American Royal BBQ Sauce World Championship Competition and finished with a first-, second- and third-place in the National Barbecue & Grilling Competition. His first restaurant, Char Bar Smoked Meats & Amusements, won Best New Restaurant in Kansas City in 2015.
Participants are being encouraged to support the author by purchasing a copy of the book from local independent bookstore Browseabout Books. Each copy purchased comes with an archival bookplate signed by the author. Orders may be placed online, in-person, or by calling the store at (302) 226-2665.
For additional information, visit lewes.lib.de.us and browseaboutbooks.com.
>>> Don't Miss Today's BEST Amazon Deals!

Originally Appeared Here