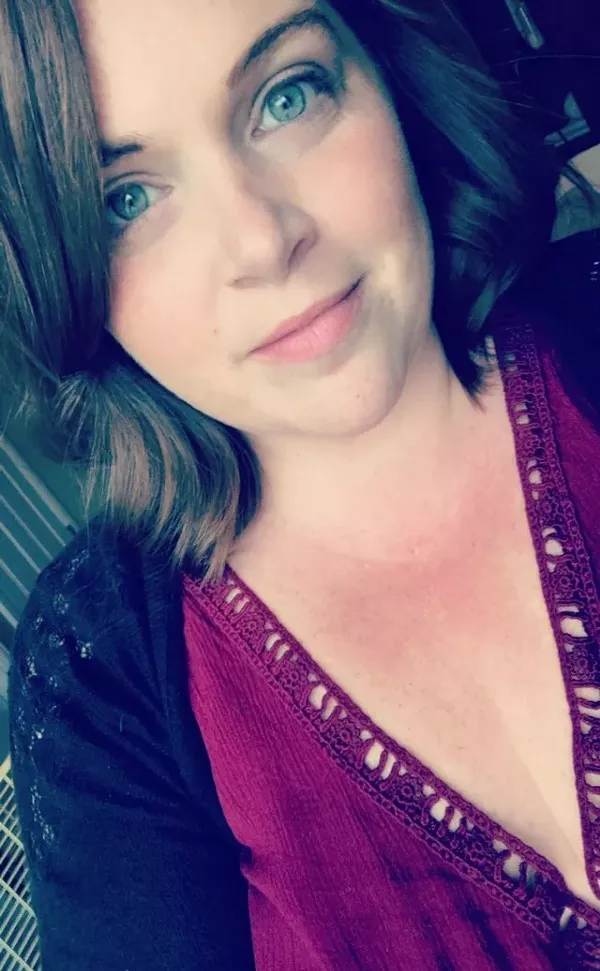 In December 2019, Lori Curry's friend, who has been incarcerated for nearly two decades, sought medical help from the prison's medical staff. Health care workers told him that his condition was not serious and that if he sought help again he risked being messageed about a disciplinary offense. When Curry, 39, heard from Joplin what had happened, she was angry. Wanting to take out her frustration in the Missouri Justice Department but at the same time fearing that her criticism might hit her boyfriend back, she created a new Twitter handle @ MissouriPrison and tweeted anonymously about the ordeal. She didn't know then, but the project she had just started would dominate her life in 2020 and become a real advocacy in 2021.
During those first few weeks, Curry tweeted mostly about her friend's problems with Corizon Health, the health care provider for all prisons in the state. It wasn't long before she heard from others with imprisoned loved ones dealing with similar issues. She did what she could to raise awareness of what she viewed as inadequate health care for Missourians in prison in the hopes that it could be fixed if the right people became aware of the problem.
Then something unexpected happened. She received messages from current and former MODOC employees, especially proofreaders, who had their own problems with the department but did not want to air them publicly.
"I remember the very first message I received from an employee," says Curry. "I thought, 'Is that a practical joke?' I was very surprised. I just didn't expect them to work with me or give me any information. "
Without meaning to, Curry found itself to be one of the few channels of communication for inmates and law enforcement officers to get information to the public without fear of retaliation.
She quickly found that the interests of the two groups were not always as diametrically opposed as popular films and television suggest. Inmates who turned to Curry often complained about lack of access to resources and programs. The COs complained of understaffing, were stretched thin, and constantly asked to do more with less.
The information that Curry publishes is often of the type that may not be up to date to the general public, but is of tremendous importance to incarcerated people and their families. For example, Curry posted a story on the internet last week Missouri Prison Reform Website about inmates who do not have access to complaint forms. These are the main means an inmate can use to appeal when they feel they are wrong.
Much of what she writes these days is related to COVID. She has posted numerous messages from inmates saying they were closely with those who tested positive or showing symptoms of COVID. Earlier this month, she published a letter from a person who worked for MODOC until recently, claiming that the department is not following their own virus containment plan. The @ MissouriPrison account is also one of the most accessible ways to keep track of the daily changes in the system in COVID cases.
Curry says she is able to some extent to verify the sources of information she receives, as the identities of both public employees and inmates are publicly available. If she passes on something that turns out to be inaccurate, she immediately posts a correction. Journalists from Kaiser Health News, the Kansas City Star and the RFT Used information published by Curry as the basis for further reporting.
Earlier this year, St. Louis-based civil rights attorney Chelsea gave Merta Curry a Sunshine Inquiry crash course, which Curry now conducts regularly to obtain information on inmate deaths.
"She is such a force of nature," says Merta. "I can show her how to do something, give her a tool and she'll just run with it."
Curry has also recently connected with Sami Abdel-Salam, a Bolivar, Missouri-born professor of criminal justice at Westchester University in Pennsylvania. He reached out to Curry and offered his help after coming across her account on social media.
"It is more likely that I will meet someone who is imprisoned and come out and try to do something to change the system," says Abdel-Salam. "I don't think I've ever met anyone personally who hasn't been arrested and has gone that far [Curry] has in terms of advocacy for people who are. I am sure they exist. But she's the first one I met. "
In her previous life, Curry worked in a number of caregiving professions, including adults with developmental disabilities and children with autism. She switched to medical coding and billing jobs, but had seizures that forced her to stop working. Around the same time, a friend whose boyfriend was in jail said that her boyfriend knew a man inside who was looking for a pen pal. Would curry be interested? Newly unemployed and with some time in her hands, she said safely. Why not?
She didn't know how old he was or what he was in jail for. They exchanged letters and then made phone calls.
"He was so positive," she says. "I think about it and to this day I always think, 'How are you so positive in your environment that you are in? 'I'm getting out and I'm out here. "
She went and met him a little over a month after they started communicating. Curry adds, "He was really handsome."
Curry asked to keep her significant other's name out of the play, but said he has been in jail for nearly twenty years for an armed robbery committed as a young man. And he still has almost twenty years for his sentence. Neither he nor Curry apologize for his crime, but she says, "I don't know what the point of keeping him in this environment. He's a changed man a long time ago. "
For the past few weeks, Curry has faced the dilemma of anonymity. It had allowed her to post freely, but it also prevented her from expanding her work as much as she wanted. As more and more journalists, activists and academics reach out to her, she sees a more formal role for advocacy. But that's difficult, if not impossible, when you work as a faceless Twitter account. Even a simple exchange is difficult. She recently found herself at a very modern crossroads: she had planned a Zoom meeting with a lawyer and had to decide whether or not to turn on her camera. She decided to turn it on.
Curry has decided to turn Missouri Prison Reform into a 501c3 nonprofit that will enable him to raise funds and apply for grants. She hopes that the money will, among other things, set up a pen pal program for inmates and help families of inmates at low cost. However, registering a nonprofit organization also means putting their name on the public record. So she steps out from behind the shield of anonymity, hoping to advance the work she began more than a year ago.
"In order for us to go forward and do the things we want to do, it will just happen," she says. "People will find out who I am. I am ready to do more. And don't hide. "
Ryan Krull is a freelance journalist and assistant professor in the Department of Communications and Media at the University of Missouri-St. Louis.
Editor's note: An earlier version of this story contained inconsistent spellings of Lori Curry's last name. We regret the mistake.