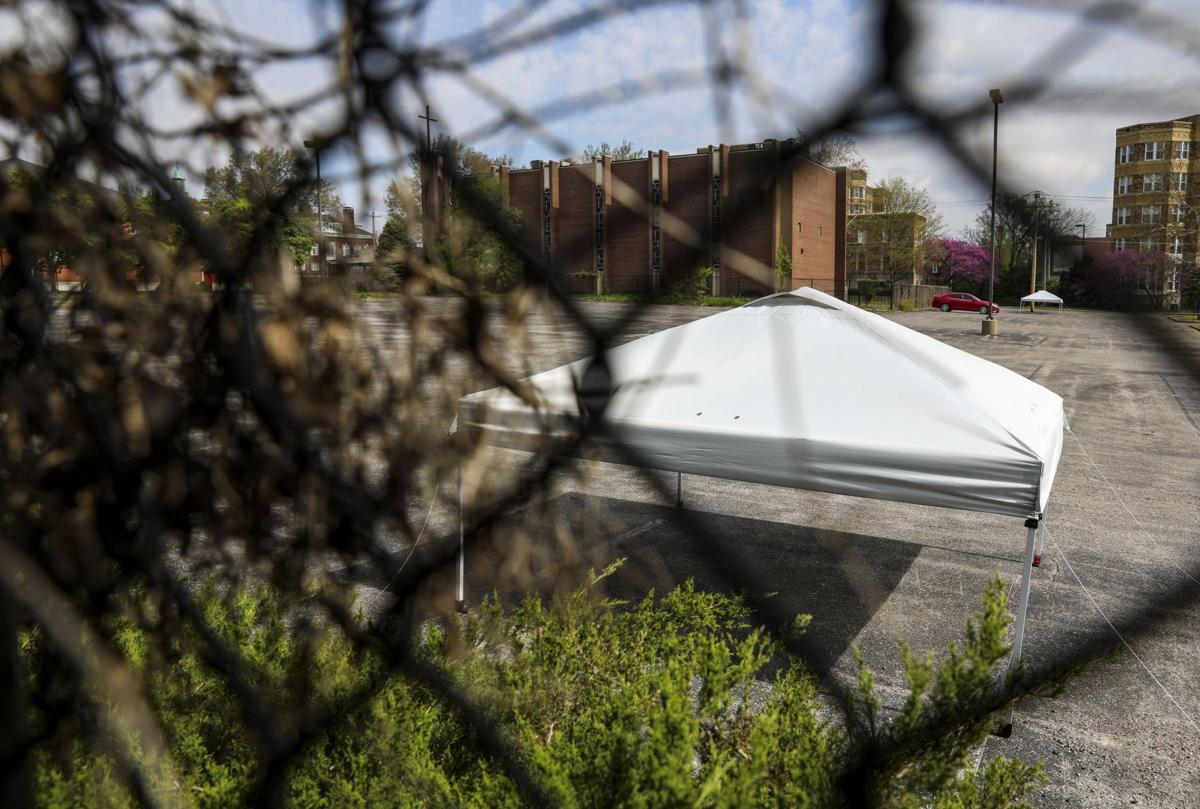 Wesley Givens (right) points to a swab to show Keith Hart (left) how far to stick the swab up his nose to get a COVID on Thursday, November 12th at the Family Arena in St. Charles Perform 19 test on yourself, 2020. Photo by Cheyenne Boone, cboone@post-dispatch.com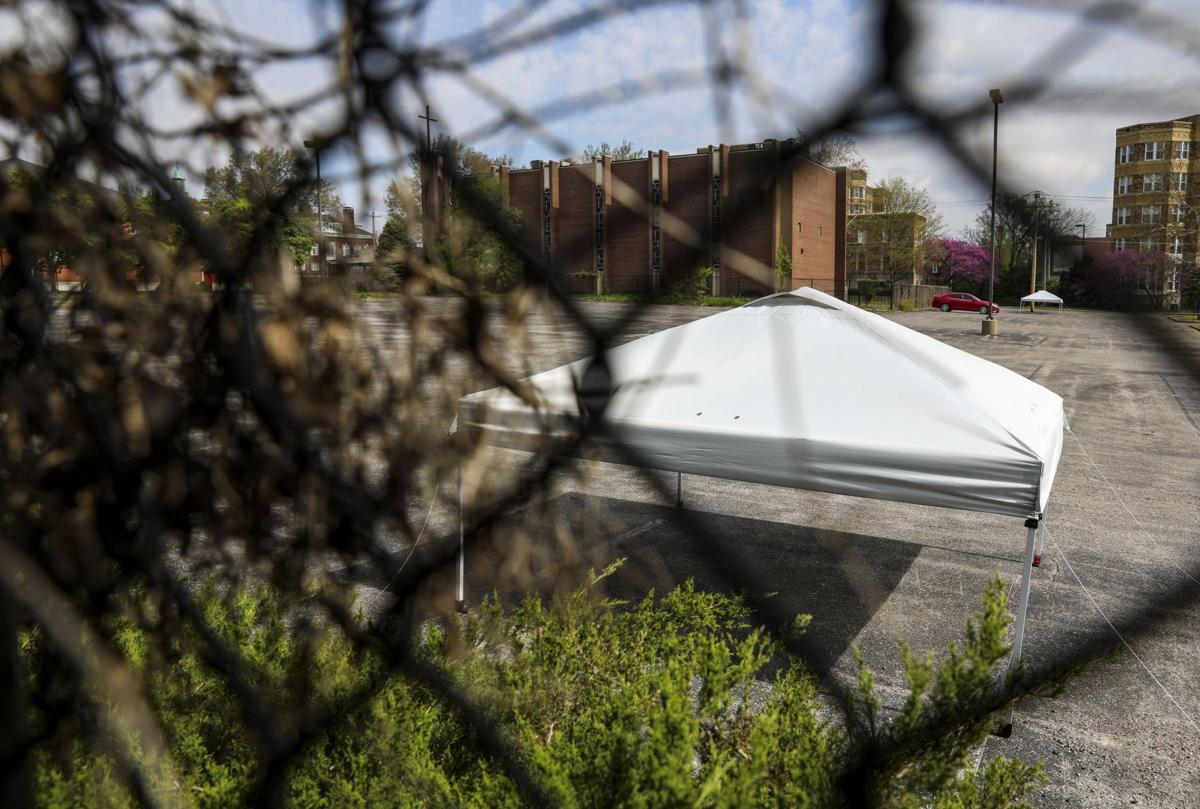 A COVID-19 testing site at 2425 North Whittier Street in St. Louis stands empty on Wednesday, April 15, 2020. A security officer was on hand to redirect people to another test site at 5471 Martin Luther King Drive. The website was temporarily closed after an employee tested positive for the virus. According to official information, the website will reopen on April 27th. Photo by Colter Peterson, cpeterson@post-dispatch.com.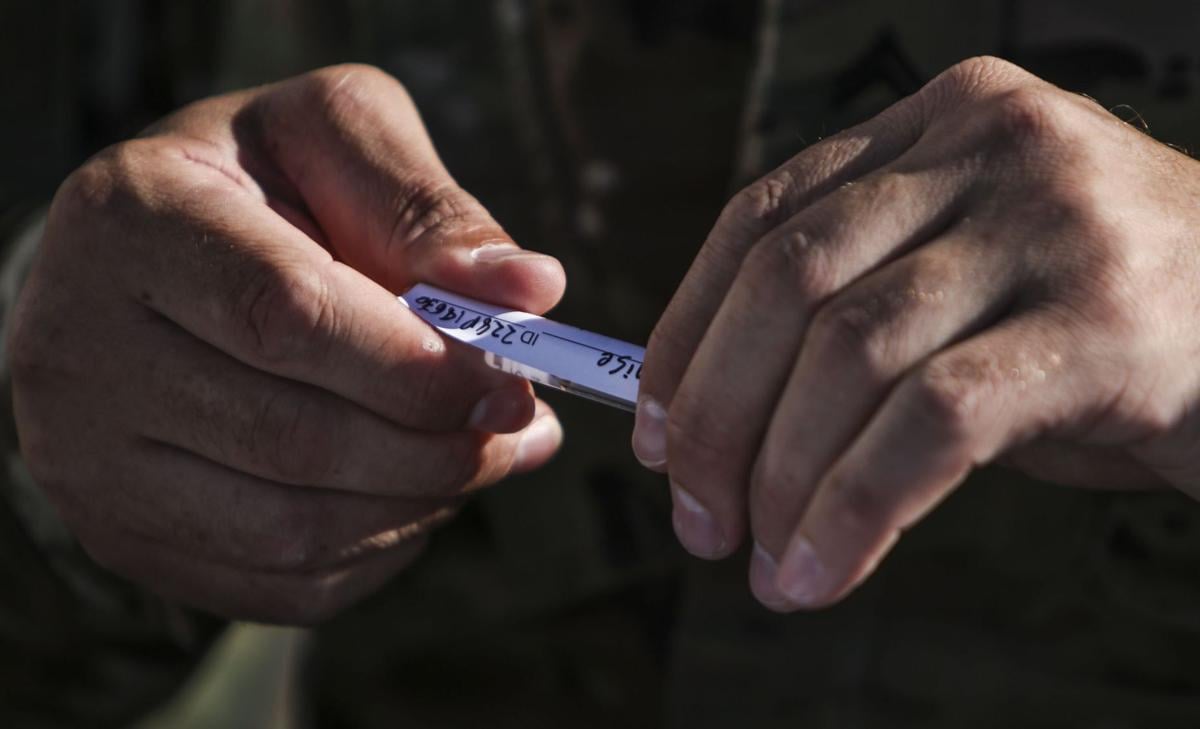 Cpl. Christopher White applies a label to a test tube containing a clean swab that will be placed in a COVID-19 kit and distributed to people at the Family Arena in St. Charles on Thursday, November 12, 2020. Photo by Cheyenne Boone, cboone @ post-dispatch.com
JEFFERSON CITY – With COVID-19 test rates falling and vaccination rates rising, the Missouri Department of Health stressed this week that testing is still an important part of containing the virus.
The number of tests in the state that counted both PCR and antigen tests that the state lists as "likely" declined from nearly 810,000 in November to less than 480,000 in February, according to a status review the shipping shows.
With data for just over half of March, the numbers for the month are on the way to being even lower.
Only 211,113 tests had been completed as of March 16, pumping the state to complete approximately 420,000 tests by the end of the month.
Dr. Randall Williams, DHSS director, told Post-Dispatch that the declining number of people tested prompted the department to send the press release on Monday.
Although the state has a small number of cases per thousand compared to other states, Williams said he doesn't want people to believe the danger is gone.
"We are concerned that people will see the warm weather and the vaccinated and believe that they are no longer at risk of developing COVID. And we don't think that's true, "he said, especially given the contagious and more deadly British variant of the virus that is expected to become the dominant strain in the US